Staff
Here at Calvary, we genuinely believe that "every member is a minister," and we seek to serve each other and our community in ways that make that more than just an inspirational saying. But behind our "member ministers," there is a talented staff that equips, encourages and coordinates so that everyone can find their place in God's ongoing mission. We're grateful that God has allowed us to assemble such a dedicated staff team.
Warning
: Use of undefined constant wp_pagenavi - assumed 'wp_pagenavi' (this will throw an Error in a future version of PHP) in
/home/calvar43/public_html/wp-content/plugins/church-pack-pro/people.php
on line
278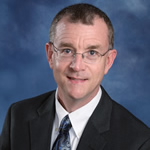 Alex Martin
Pastor
"Pastor Alex" arrived at Calvary in April of 2011. He is a graduate of The College of William & Mary and The Southern Baptist Theological Seminary. He is married to Teresa (our Minister of Music), and they have one child: a daughter named Windham. He enjoys cycling, reading, fiddling around on computers, and singing.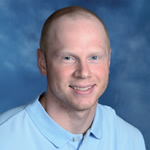 Alex Bracey
Minister to Children and Youth
Alex Bracey arrived at Calvary in May of 2012. He is a graduate of UNC-Charlotte and Gordon-Conwell Theological Seminary. He is married to his amazing wife Melissa and together they have a sweet, beautiful daughter named Emory. Alex enjoys hanging out with his family and friends, playing golf, exercising, and Tarheel sports.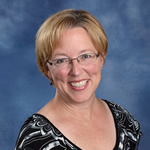 Teresa Martin
Minister of Music
Teresa Martin became Calvary's Minister of Music in November of 2012. She is a graduate of Meredith College and Southern Baptist Theological Seminary. Calvary is the first church in which she has led music in both contemporary and traditional services, and she loves both! She enjoys singing, playing the piano, sewing, "zentangling," and going to the movies.
Billie Doyle
Financial Administrator
Billie Doyle and her husband Keith moved to Mount Airy in January 1999.  She has been on staff at Calvary since March of 2002.  After serving our country in the United States Air Force, she attended and graduated from Kennesaw State University in Kennesaw, Georgia.  She is a long time member of the award winning Golden Triad Chorus of the Sweet Adelines International where she sings lead and serves on the management team.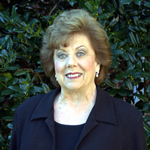 Carolyn Greene
Organist
Carolyn became a member of Calvary in 1989 and began serving as organist in 1991.  Her musical career began at the age of 6 when she learned to play the piano.  Later, she took lessons with her church organist in Durham, North Carolina and served in this role at Greensboro First Baptist Church and Salisbury First Baptist Church.  She and her husband, Daylon, have two children (Elizabeth and David), three granddaughters and one grandson.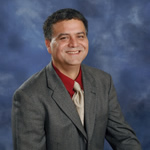 Carlos Delfin
Custodian
Carlos Delfin joined the Calvary staff as custodian in February 2002. He and his wife, Maria, reside in Mount Airy. They have four daughters (Lupita, Sofia, Isabelle and Carla) and one granddaughter (Mia). He and his wife attend Divine Redeemer Catholic Church in Boonville, North Carolina where they also serve in the Catholic Christian Family Movement ministry.
Warning
: Use of undefined constant wp_pagenavi - assumed 'wp_pagenavi' (this will throw an Error in a future version of PHP) in
/home/calvar43/public_html/wp-content/plugins/church-pack-pro/people.php
on line
296